Facebook Timeline Rollout 'When It's Ready': Lavrusik
Julie Andrews from AllFacebook tells us how Vadim Lavrusik's speech for the Changing Media Landscape panel at Columbia University's Graduate School of Journalism convinced his audience that volume equals quality. Same idea for Facebook Timeline going 100% public, he says "It will launch when it's ready." We can safely assume that it's not ready yet.
http://www.allfacebook.com/facebook-timeline-subscribe-lavrusik-2011-11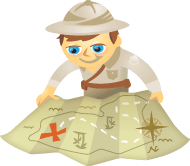 17 Twitter Marketing Tips From the Pros
17 marketing pros share one tip to improve your Twitter presence and gain traffic. Not only to Twitter but your blog/website and attract new customers.
http://www.socialmediaexaminer.com/17-twitter-marketing-tips-from-the-pros/
Email and social media study highlights differences between US and UK
This article highlights the difference between the usage of email, Facebook and Twitter in the UK and the US. The UK cares more about the free stuff than the US, surprisingly!
http://econsultancy.com/us/blog/8250-exacttarget-highlights-differences-in-social-behaviour-from-uk-to-us
Four ways to fight the freelance funk
Sometimes as freelancers we occupy most of our time working (because honestly we can survive on coffee and bagels), and sometimes our brains just give up on the creativity fight. Here's an article with four tips on how to give yourself a break.
http://www.guerrillafreelancing.com/fight-the-freelance-funk/
Writing WordPress Guides For The Advanced Beginner
If you want to get noticed, write a tutorial. Google "how to…" and you'll learn "how-to…" So here are great tips that our friends from Smashing Magazine put together to help you bring attention to yourself on the web by improving a WordPress tutorial for the smart folk. By making your tutorials easier to understand, you'll greatly increase your own Web traffic and enrich the greater WordPress community.
http://wp.smashingmagazine.com/2011/11/08/writing-wordpress-guides-for-the-advanced-beginner/